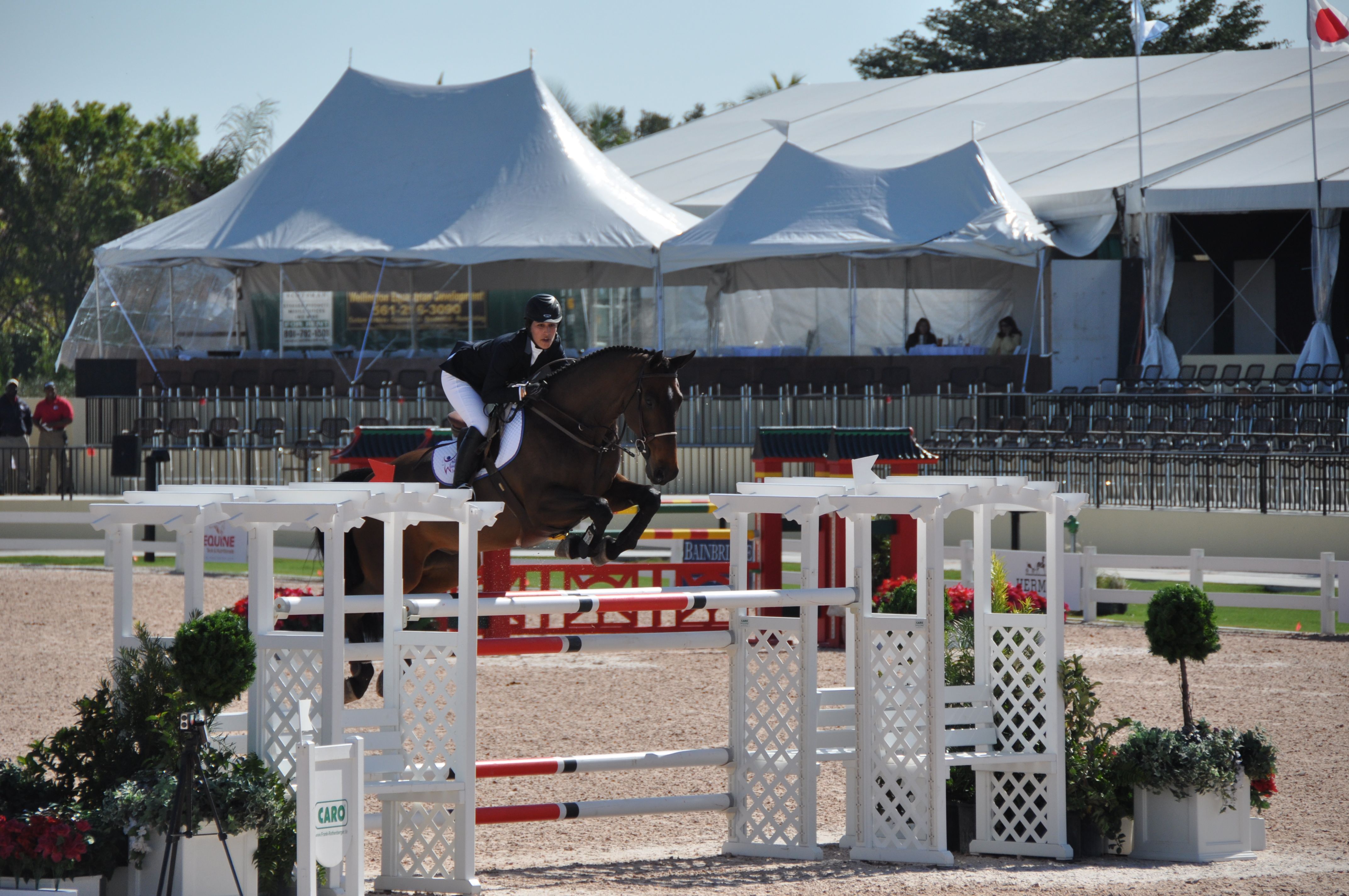 Throughout her junior career, Natalie Johnson was a top-ranked rider in all three major disciplines of hunters, equitation, and jumpers. She trained with the most noteable trainers in the world, and was blessed with the best equine partners any rider could ever have. Raised in Connecticut and New York City, Natalie balanced her straight A studies with the demands of riding, where she sucessfully competed throughout the East Coast. She adorns many prestigious championships and blue ribbons from every national equitation and hunter/jumper competition, including Devon, Pennsylvania National, USET Finals, and the Washington International- just to name a few. She attended New York University, where she graduated with an honors degree in Economics; became an ambassodor of Just World International, a charity that focuses on improving the lives of children in third world nations; and learned a healthy balance between horses and other interests.
In 2006 Natalie moved into her professional career, where she competed and placed in numerous internationally-ranked grand prixs, as well as the high hunter divisions and derbys. She began teaching under the guidance of the best trainers in the nation, and took her students to some of the best shows in the North and Southeast.
Natalie knows the importance of maintaining education while pursing the love of horses, and instills that message in all of her child and teenage students. Coming from a professional family, she also appreciates the devotion that it takes our adult clients who find time to ride after a long day in the office. With her patient demeanor, she instructs her lessons on a private basis, and never lets her students leave without learning something new to carry forward to the next session. Please contact her to discuss your goals, as well as any questions you may have.
JUMPER RIDER HIGHLIGHTS: (Just to Name a Few)
EQUITATION RIDER HIGHLIGHTS:
Natalie

was

considered one of the top Equitation riders during her junior

career

Maclay

Zone 1

Regional Qualifier

Maclay

Finals, 1st

Place

Top Ranked

Washington Equitation

Rider, 2005

United States Equestrian Team 2005 Finals, Top Four Finalist

Washington Equitation 2005 Finals, Top Four Finalist

Old

Salem Horse

Show Governor's Cup Winner

Featured on Animal

Planet TV Series, "Horse Power: The Road To The

Maclay

", which

followed top

junior riders in the country on their way to the equitation

finals
HUNTER RIDER HIGHLIGHTS
Grand Hunter Champion Washington

International Horse Show

C

hampion

at the prestigious Hampton Classic Horse Show

American Hunter Jumper Futurity

Hunter Spectacular,

8th P

lace

Countless other wins and championships in the most noteable hunter shows
ANNE L. BINGLER - Owner & Manager of Facilities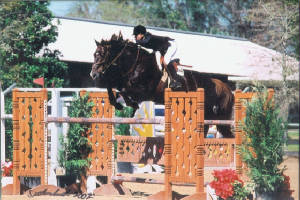 As soon as Anne could say the word "horse" she was riding one! Her passion for riding and competing began when she was six years of age in the short stirrup and pony divisions, and has continued well into her professional career. After graduating Summa Cum Laude from Stetson University College of Law in 1997, Anne purchased a 40 acre tract of land and built Crown Pointe so that she could ride after her long hours in the office. Through the years, Crown Pointe has grown into a well known equestrian facility, and Anne still maintains the horses and the business with the same level of detail as the first day it opened. Anne excels in the high jumper divisions, but is now also showing and winning her way to the top with her newest mount - an Amatuer Owner Hunter. Between showing, training, and managing the barn, she still finds the time to practice law, as well as spend the time to love each horse resident as if they were her own.